Parties For All
| | | |
| --- | --- | --- |
| Chocolate Making Parties | Pampered Chocolat Parties | Slime Parties |
---
Slime Party

Our SLIME making goo party is perfect for those that love to get gooey and sticky, with creative colours and textures they'll have a ball, even more perfect for parents who don't want to make it in the house!

Suitable age 5+ (4 year olds can attend but a grown up may need to assist)
​Slime Making Parties include:

Make 2 x different types of slime
Play with their slimes
Teaching them how to make bubbles and other stuff things
Swaps - they can swap colours between each other
Apron
Hat
All equipment
All ingredients
A certificate of their slime masterclass
Tubs to take slime home in
and a snack of crisps and squash

​

---

Pampered Chocolat

This party is fast paced and jam packed full of fun things to do, the pampering isn't serious, its for children so no need to worry about being too grown up just yet, and wait till you hear the squeals of delight when they get their masks applied

Suitable age 6+Pampered Chocolat​ Includes :

Creating a chocolate

'

pizza'
Make a chocolate face mask
Applying their chocolate face mask on each other
All ingredients
All equipment
Hats and Aprons
Get their nails beautified (paint only)
Decorate their bags to take their 'pizza' home
Tray of goodies and pots of chocolate to dip and devour​
Squash

Price
Up to 6 kids £150 Up to 10 kids £250

Chocolate Party

Our chocolate parties are super special as all our chocolate is Belgian and the kids love getting everything to make themselves to take home later.

They even get to make their own goodie bag.

Suitable age 4+

​

Chocolate Making Parties include:

Make 2 bags of goodies to take home
Create items like lollies, buttons and of course a chocolate 'pizza'
Teaching them how to create their items, especially anything tricky
Apron
Hat
All equipment
All Ingredients
Crafting a bag to take their treats home
Nicely wrapped bags with their chocolate
and a snack of crisps and squash

​

---

Tea Party

Our tea party is an addition to any of our packages, we will supply all the crockery and teacups, saucers and cutlery, napkins and table coverings

Afternoon Tea Option
Sandwiches
Cakes
Tea (or juice in teapots for children)

or

Cakes Option
Cakes
Tea (or Juice in teapots or glass bottles for children)


​
---
---
Don't want to visit us?
​We now offer a mobile slime party!
Mobile Slime parties are
to be held in a hall community centre
as we require at least 6 tables per group
​Up to 12 kids £300
Up to 20 kids £440
extra children £20 per person
​What the children get:
Make 2 x different types of slime
Play with their slimes
Teaching them how to make bubbles and other stuff things
Swaps - they can swap colours between each other
A certificate of their slime masterclass
Tubs to take slime home in
Apron & ​Hat
All equipment
All ingredients
---
Children's Party AdditionsBuffet
-
Sandwiches, sausage
rolls, wee sausages, juice and crisps
Sweetie Bags or Cones - A selection of sweets to take home from the party
Personalised Apron - with the special person's name
Our own Smashing Chocolate Piñata - A milk, white, dark or pink Belgian chocolate pinata filled with treats & ready to be smashed open by the birthday boy or girl
---
Not just for kids...


​​Chocolate Making

Hand roll and decorate your own truffles

Belgian milk, white or dark chocolate

Fruit dipping & decorating

Chocolate bar or bark

Individual chocolate making

Your own dedicated table in our workshop

​Aprons, hats and all making equipment

Superior Ingredients like our Belgian chocolate

​
---

Order form for all parties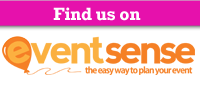 ---